Best Viewed 1024 x 768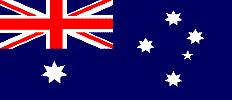 The Gorge is 8314 Acres in size and has been in the same family for 101 years. The property has a 10 km frontage to the Clarence River .
Camping costs $10 per vehicle per night. BBQ plate (1/2 inch thick) and wood are supplied. Rubbish is collected daily. Toilets are available at the homestead as is block ice.
The Cabin costs $60 per night per family, $20 per night single.
Tours are also available which cost $20 Half day per boat load or $50 fully guided per boat load (boat load approx 5 adults).
Fishing tours are $15 per person per hour, $5 for each extra person (rods and bait supplied) Kids Free.
The Skinny Dip Hole is a very private location and as the name suggests ..........
Neil & Sue Winters are very hospitable people and go out of their way to make your stay at The Gorge one to remember.
Postal Address :

Neil & Sue Winters,

Via Copmanhurst,

New South Wales 2460.

AUSTRALIA.

By Phone:

+61 - 02 - 66472173

or

+61 - 02 - 66473138
For a detailed map click

Click On The Images For An Enlarged View.


"Catch Us If You Can!" If you dare!
© Steve Cselka 2001 - 2008